---
Making Their Mark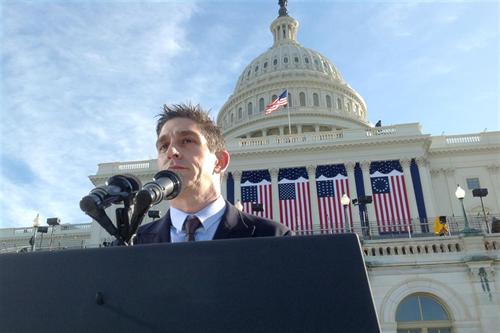 The Professor and the Poet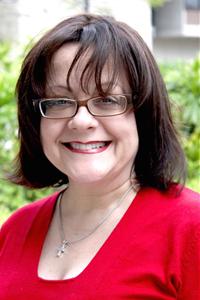 MDC Professor Sandra M. Castillo taught the poetry class that first developed the talents of Richard Blanco.
When the perfect mix of students occurs, the joy of learning radiates far beyond the classroom. For MDC Professor Sandra M. Castillo, many classes have been this magical. So it came as no surprise when Richard Blanco, one of her protégés from the creative writing course of 1992, recently delivered his poem "One Today" at President Barack Obama's inaugural ceremony.
"That particular group of students was so passionate about their poetry that it led to the creation of the Butterfly Lightning Series so they could read their works at Tobacco Road," Castillo said. Meeting regularly to share their work, the young bards developed their talents in that jazz bar's bohemian atmosphere.
A Place to Thrive
"At the time, no formal writers' groups existed for students in Downtown Miami, so this gave them the sense of community they needed in order to grow," Castillo said. "And Blanco's talent just blossomed from there."
When Blanco took his first writing class with Castillo, he already had a bachelor's degree in civil engineering, but he also wanted to fulfill the more creative aspects of his personality. So he gave Castillo's classes and MDC's Butterfly Lightning Series a try and discovered his true passion for writing. He went on to get a master's degree in creative writing, studying with renowned poet Campbell McGrath.
Winding Road
Much as MDC celebrates the diversity of its student body, Blanco's historic presentation of "One Today" marked a number of "firsts" for the country. The 44-year-old writer is the first immigrant, first Latino, first openly gay and the youngest person ever to become a U.S. inaugural poet.
Blanco's circuitous path to fame and achieving his life goals is similar to that of many who have found a home and their calling at Miami Dade College. The son of Cuban-American parents, Blanco was born in Spain after they chose exile when his mother was pregnant with him. Raised in Miami from the age of five, he often returns to South Florida to give back to the community where he first began to develop his poetic genius. In 1998, he even returned to Miami Dade College to ignite the creative spark in others by teaching English composition in the same setting where Castillo once pointed him in a new artistic direction.
"It's wonderful to see it all come full circle," Castillo said. "History often defines you against your own will. But for Blanco, like so many MDC alumni, the immigrant experience has been one of impressive success."
— BK
More Making Their Mark Articles