---
MDC News Bytes
Getting to the Heart of Higher Education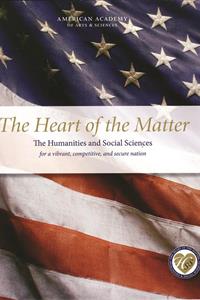 MDC is at the forefront of nationwide efforts to ensure that humanities and social sciences disciplines remain a vital part of college curriculum.
In order for our nation to build upon the intellectual capital that has been key to our success, the development of critical thinking skills is a crucial component of higher education. Long aware of the importance of the humanities and social sciences in fostering exceptional analytical skills, Miami Dade College is at the forefront of recent efforts nationwide to ensure that these disciplines remain a vital part of the curriculum.
Underscoring the importance of this issue, the U.S. Congress recently requested that the American Academy of Arts & Sciences conduct a study, which has resulted in an insightful report by The Commission on the Humanities and Social Sciences called The Heart of the Matter: The Humanities and Social Sciences for a Vibrant, Competitive and Secure Nation. America's long history of excellence stems from the high-level thinking, intellectual flexibility, receptivity to new ideas and reciprocity in group endeavors that are best built through humanities and social sciences studies, which have formed the cornerstone of U.S. education for more than two centuries and of learning institutions worldwide for millennia.
As a member of the Commission, MDC President Dr. Eduardo J. Padrón and MDC faculty have been instrumental in advocating for renewed commitment to these crucial academic disciplines, which include literature, history, anthropology, sociology, political science and the arts.
For more, see http://tinyurl.com/kxvf4hh.
— BK
More MDC News Bytes Articles