---
Academics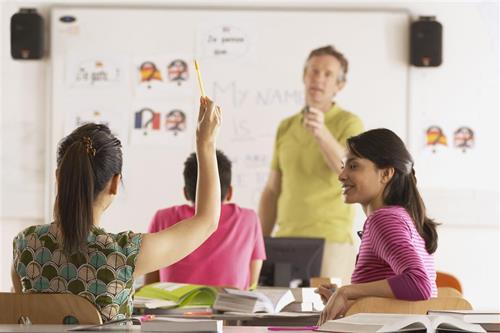 Continuously Building the Region's Workforce
Miami Dade College's outstanding job of leading the way in workforce development is drawing the attention of avid supporters throughout the region and the nation. In acknowledgment of its success at preparing people for top jobs, the College's School of Continuing Education & Professional Development recently received a state grant of nearly $1.8 million to offer more people in the community valuable training and skills.
The amount for the 2013-2014 academic year is the largest Adult General Education (AGE) Grant MDC has ever received and tops last year's impressive total of $1.5 million.
Pathways to Success
The increase was based on "needs and a proven track record of success. We have a unique ability to create pathways to career success for all students," said Charles McGinnis, director of the school.
The grant will help provide additional sessions of current classes and more advisors for Continuing Education, which offers hundreds of course options at each of MDC's eight campuses.
Although some students may enroll for a single course or certification, advisors play an important role in helping them determine their long-term career goals.
Limitless Potential
Many of their options come in the form of valuable workforce training programs that help people get a leg up in their current professions or secure the skills and credentials they need to succeed in a new one.
In an effort to help students look to the future, many of the workforce-oriented programs offered through Continuing Education, whether an EKG tech certification or the certified nursing assistant program, also tie directly into other degree programs at various campuses.
For example, the new certification in global logistics is a hybrid course with both classroom and online components that provide a pathway into Miami Dade College's new Associate in Science in Logistics. Both of these programs also provide a direct pipeline to the College's new Bachelor of Applied Science in Supply Chain Management, set to debut next fall.
Community Asset
MDC has received more than $18.1 million in AGE funds over the past 15 years for vital programs such as Adult Basic Education (ABE), General Education Development (GED) and English for Speakers of Other Languages (ESOL). Miami Dade College currently is an official GED test site on half its campuses, and all eight are set to have this designation by the end of the year.
Having a lasting impact on the community, Miami Dade College helped nearly 10,000 students last year alone through adult education classes designed to further develop their post-secondary education, enable them to get better jobs and encourage them to become involved in community endeavors.
— Staff Report
More Academics Articles