---
Academics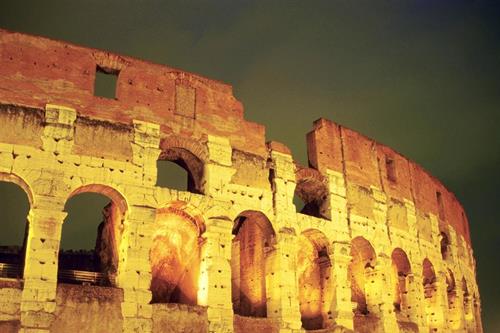 Curiosity Takes Flight During Study Abroad
A surefire way to become a global citizen is to spend time in another country, taste different flavors, experience a new way of life. Miami Dade College is helping students do just that year after year with dozens of study abroad options.
MDC gets students to experience cultures around the globe with summer faculty-led programs and more than 30 independent study abroad options in the fall, spring and summer. "We have programs at universities ranging from Canada to New Zealand," said Joanne Michaud, program manager for MDC's Office of International Education. "They can literally travel the world, if they want."
Affordable Study Plans
Independent study takes students to renowned colleges and universities abroad and gives them the  rewarding opportunity to test their self-reliance by living fully immersed in another culture. Faculty-led course offerings are popular and cheaper, thanks to group rates that include airfare, housing, meals, even visa fees. In addition, students can apply scholarships toward either type of MDC study abroad program.
Michaud encourages students to plan a year in advance for study abroad. "It can be pretty hard for students who juggle college coursework with work outside of school," said Michaud, "but traveling through study abroad is actually cheaper than just traveling for leisure, and they get much more out of it. The experience of living abroad and being immersed in another culture is incredibly valuable, and this may be their only chance to do so before they engage in a career."
Résumé-Building Experience
Students not only receive credit for courses taken abroad but also, upon their return, Michaud has them work with MDC's Career Center to make sure they incorporate the experience into their résumés.
"It makes a world of difference to employers to know that a person is well-traveled," Michaud said. "The broadened understanding that comes with this kind of studying and travel is life-changing."
— MR
More Academics Articles