---
Academics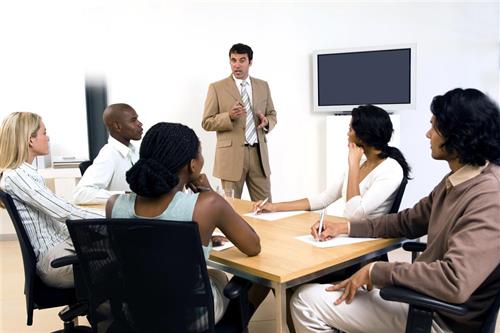 Getting Down to Business
Always looking for ways to cater to its diverse student population, MDC has launched a new accelerated program for busy, working professionals who are pursuing a bachelor's degree in Supervision and Management.
The new Executive Bachelor of Applied Science (EBAS) will complement existing supervision and management degree courses with evening and weekend sessions that can be completed in as fast as four to five weeks.
"One of the reasons we need this program is the fact that so many of our students are working, so they need more options than the traditional courses that we offer," said Thania Ríos, associate dean of MDC's acclaimed School of Business. "With these accelerated courses, we are giving many people the ability to accomplish something they wouldn't be able to complete if they had to attend a 16-week class."
EBAS courses will include business ethics, organizational behavior, leadership challenges, supervision, strategic management and decision-making, among other subjects. The classes – available at Kendall, InterAmerican, Homestead, North and Wolfson campuses – will be offered in a virtual-blended format, which includes a combination of face-to-face and online sessions, or a Web-enhanced format, with some coursework completed online.
"These accelerated classes are something that many other universities around the country are moving toward," Ríos said. "We want to make sure MDC remains at the forefront of trends in education that can help our students be more successful. Where MDC differs, though, is we are not assessing surcharges for these courses like many other colleges are choosing to do. We feel it's important to maintain the regular cost of tuition because MDC believes strongly in keeping education accessible and affordable for all."
— AMS
More Academics Articles