---
Features
Spanish Luminary Shares Unique Insights at MDC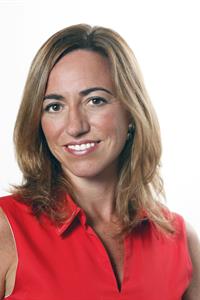 Carme Chacón Piqueras
This fall semester Miami Dade College proudly welcomed Spain's first female minister of defense, Carme Chacón Piqueras, as a professor-in- residence for the 2013-2014 academic year. Based at Wolfson Campus, she will help lead a number of collegewide initiatives.
"I am absolutely honored and thrilled to spend the next academic year at an institution not only renowned in America but also across the world, especially in Spain," Chacón said. "I look forward to interacting with the faculty and students in many ways to foster more synergies, collaboration and understanding between Miami and Spain."
Chacón's academic activities include serving as a lecturer for the College's Office of International Education, The Center for Latin American and Caribbean Initiatives (CLACI) and the Institute for Civic Engagement & Democracy, among other important responsibilities. She also recently served as a featured presenter during CLACI's "Conference on Preventing Genocide" earlier this fall.
Chacón has served in many key governmental capacities, including as minister of defense of Spain from 2008 to 2011 and as vice president of Spain's
Parliament and minister of housing, in addition to other high-level posts. MDC is not her first foray into higher education. She also has served as a lecturer and professor of constitutional law at the University of Girona in Spain.
As the largest and most diverse college in the nation, MDC continually strives to attract educators and leaders from around the world to give students international perspectives and prepare them to become global citizens. Chacón's residency is an important part of this mission.
— AMS
More Features Articles