---
Features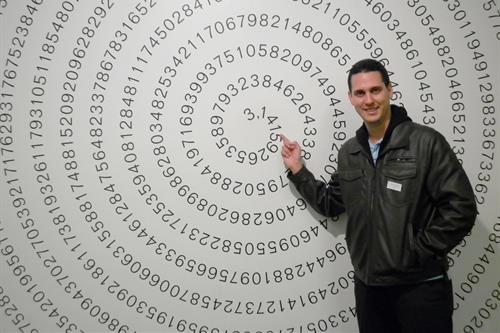 MDC Professor a 'Human Calculator'
MDC math professor and champion math calculator Yusnier Viera was one of only 20 intellectuals in the world invited to participate in the National Geographic Society's "Super Brain" contest in São Paulo, Brazil.
The competition, to be televised in January, brought together the brightest minds from various disciplines throughout Latin America. Viera could not divulge how he fared before the show airs.
Cuban-born Viera is known worldwide for his ability to quickly compute the day of the week for any date in the past 400 years and holds several world records. His amazing brain power recently was part of a study by the University of Sussex in the United Kingdom to establish whether intellectual excellence is due largely to zeal and hard work rather than inherent ability.
"I saw what regions of my brain were activated when I do calculations, which is amazing," Viera said. "The scientist who did the study said this offers hope for people not born with an innate ability because it shows they can acquire high aptitude through repeated practice."
The results of Viera's brain scan also were featured on Discovery Channel's Superhuman Showdown.
— AMS
More Features Articles