---
Features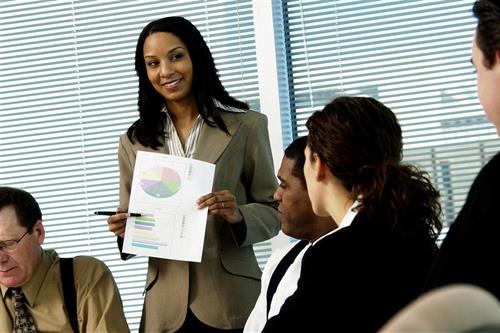 Making All the Right Connections
Miami Dade College's top-notch business training doesn't stop with mastering balance sheets and the principles of marketing, supervision and management. Instead, with the School of Business' Management Internship course – also known as MAN 4941 – MDC students get hands-on experience at for-profit and nonprofit organizations that puts them first in line for high-paying jobs.
Working with a supervising faculty member and the business employer, students learn various job skills, such as mastering how to interview for a job, building a better résumé and harnessing the power of networking.
Putting Theory Into Practice
"The internship is extremely important to our students," said Thania Ríos, associate dean of MDC's School of Business. "They take everything theyve learned at MDC and use it in their internship."
Past MDC students have used MDC's Management Internship course as a springboard to permanent jobs at their host companies. Examples include
Rosario Manzano, Rosemarie Rivas, Giancarlo Santos, and Kathryn Jordan, who now work for Navarro Pharmacy, and Pilar Reyes at Spanish Broadcasting System, to name a few. And all these success stories have happened in the short time since MAN 4941 was created at MDC.
Entering Year Three
"Our internship program, now in its third year, is a great transition for students to build their careers," Ríos said. "Or, if they intern where they already work, they can master different tasks and set themselves up for a promotion. Either way, it provides an opportunity they might not have had otherwise."
— WV
More Features Articles