---
Making Their Mark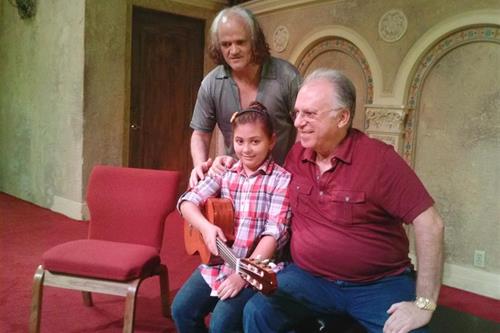 MDC Stokes Guitar Prodigy's Fire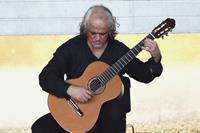 Romero offered his insights while playing a complex piece during a recent master class.
The development of a classical musician doesn't happen overnight. Even for the most gifted child prodigy, years of study early in life play a crucial role in future success. Knowing this, MDC adjunct professor Juan Carlos Vera poured all his efforts into teaching 9-year-old classical guitar prodigy Jimena Rodríguez.
Spotting Rodríguez's talent from the start, Vera taught the young girl her first guitar lesson two years ago in one of his classes offered through Miami Dade College's School of Continuing Education & Professional Development.
"I knew she was going to be special," said Vera, a seasoned pro who has been teaching guitar students at MDC for 23 years. "Her focus was incredible. It only took a brief explanation, and she would immediately understand and carry out what she was being told."
Ever Upward
What makes Rodríguez unique for a child her age is her exceptional devotion to her art. "Her hands showed facility, and she had a very productive first lesson," Vera said. "But unlike many students who improve some of the time and then regress, she was very consistent and progressed with each lesson."
The gifted young musician began asking her parents for a guitar as early as age 4. They initially bought her a toy one and soon were amazed at how rapidly she outgrew it and was ready to practice on a real guitar.
Exceptional Training
In July, Rodríguez, who is a fourth-grader at Charles D. White Elementary School, attended the master class of legendary Spanish classical guitarist Pepé Romero.
Rodriguez played two classical pieces for Romero, who praised the young girl for both her technique and her talent.
"Romero's reaction was one of unbelievable joy," Vera said. "He said, 'Here we have an incredibly talented young girl who knows how to play. There is so little that needs to be done.'"
That may be true, but it won't stop Rodríguez from practicing.  She even takes her guitar to the grocery store or restaurants.
"In 30 years of teaching," Vera said, "I have never seen anyone so relentless."
— WV
More Making Their Mark Articles