---
Cultural Spotlight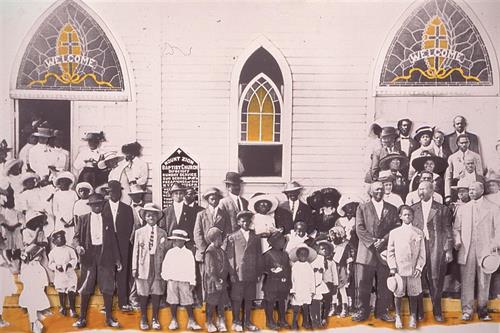 Heavy Hitters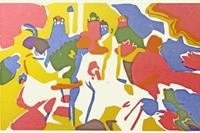 'Untitled' by Wassily Kandinsky
This spring, the MDC Museum of Art + Design is paying homage to a legendary civic activist, developer and artist in Following Your Own Sense of Justice, featuring the art of Leonard Turkel. Known as the "Father of Florida Condominiums," Turkel, who died in 2011, was a champion of civil rights and embedded social justice into all aspects of his life's work.
During the show's run through March 29, the Museum will hold an auction of Turkel's works with proceeds going toward MDC scholarships to benefit students from Miami's Overtown neighborhood.
Unveiling the Greats
Also coming to light this season are great works from the Museum's Permanent Art Collection by some of the most important artists in the history of visual art. Over the span of two shows titled The Influencers, the Museum is featuring works by such greats as Benjamin West, Francisco José de Goya y Lucientes, Honoré Daumier, Frederick Law Olmsted, Max Klinger, Wassily Kandinsky, Henri Matisse, George Rouault, Fernand Léger, Pablo Picasso, Georges Braque, Jean Arp and Marc Chagall.
Established in the 1960s, the Permanent Art Collection consists of more than 1,600 works in all mediums and genres. This not-to-be-missed exhibition runs through July 12.
— MR
More Cultural Spotlight Articles