---
Making Their Mark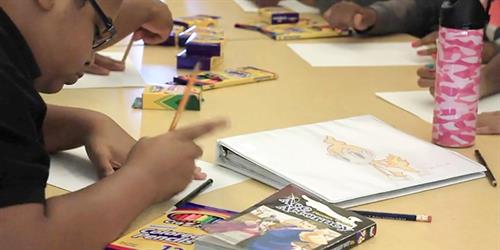 A Critical Role for the Arts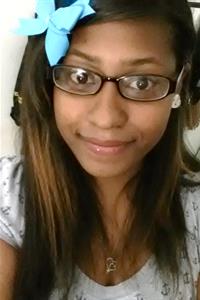 MDC student Bianca Rodríguez created the nonprofit organization Art Critically to help youth explore social issues through the fine arts.
Bianca Rodríguez always knew she wanted to empower youth.
"I've seen a lot of institutionalized racism and unfair disbursement of wealth," said the 24-year-old. 
Now she'll have the chance to right some of those wrongs. Rodríguez, who is focusing her studies at MDC's Hialeah Campus on English, is one of a select handful of students chosen from across the nation to participate in the prestigious 2013-2014 "Young People For" program. The year-long fellowship provides passionate young leaders like Rodríguez with the tools to bring about positive changes where they live.
Kindred Spirits
The candidates fortunate enough to be selected for this year's program first met when the group gathered at Loyola University in New Orleans in the fall to share ideas and receive mentoring on ways they can help transform the lives of those around them.
"It was very enlightening," Rodríguez said. "I met a lot of like-minded individuals and got great feedback on how to make my community a better place."
As a part of the fellowship, Rodríguez started Art Critically (AC), an afterschool program that helps children in Miami explore social injustice issues through the fine arts.
"I love education and I love the arts, so I thought what better way to help others than to do both," Rodríguez said.
Launched in the fall, AC has been a huge success this year and currently serves 50 students at Andover Middle School in Miami Gardens and follows a curriculum that is designed to meet the needs of the community.
Kids Discover Their Own Solutions
"We work with the students in AC to get them to reflect on their thoughts and then paint, draw or create plays to come up with creative solutions to the pressing issues they encounter within their communities," said Rodríguez. Discrimination and crime are just a few of the issues they have dealt with through their art work.
While juggling school, work and the nonprofit after-school program is challenging, Rodríguez knows that her hard work is paying off.
"I am rewarded every day for my efforts by the smiles on my students' faces and by the simple fact that I see them growing into socially aware and intelligent young men and women."
Natural Teacher
An aspiring English professor,  Rodríguez also served as editor-in-chief of Hialeah Campus' literary magazine, Café Cultura. She has won numerous awards for her poetry. In May, she graduated with an associate degree from Miami Dade College.
"Bianca is a very ethical, empathetic person, and her work with underprivileged students through Art Critically is a tremendous contribution and speaks to her commitment to making a difference in her community," said MDC Professor Dr. Ivonne Lamazares, who is a co-advisor for Café Cultura. 
For more information on the nonprofit, visit www.artcritically.org.
More Making Their Mark Articles