---
Making Their Mark
Leading the Way to Harvard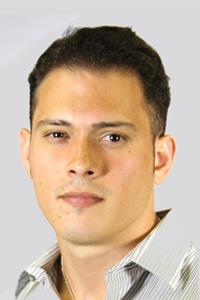 MDC student Alberto Silva is headed to Harvard for the 14th annual Public Policy and Leadership Conference.
Standout student Alberto Silva's dream of going to Harvard came true a little sooner than expected, as he was one of the select few chosen to attend the 14th annual Public Policy and Leadership Conference at Harvard University's John F. Kennedy School of Government.
Of the 500 students who applied, only 45 were invited to attend the prestigious conference. Although the competition was fierce, it is easy to see why Silva was one of the chosen few. A former student of Project ACE, MDC's accelerated content-based English program, Silva is an exceptional scholar with a passion for political science. Even though English is his second language, he is holding steady a 3.84 GPA in his classes at MDC's InterAmerican Campus.
The conference provided Silva with an introduction to the field of public policy and feature distinguished speakers and policy workshops while also offering exposure to the wide range of careers in public service.
"We are very proud Alberto Silva took part in this prestigious program, and we congratulate him for making his dreams of being at Harvard come true," said InterAmerican Campus President Dr. Joanne Bashford.
Harvard University and MDC have a long-standing partnership to foster leadership and public policy participation in Latino students.
— MR
More Making Their Mark Articles