---
Making Their Mark
MDC Gave Miami Herald Publisher Tools to Excel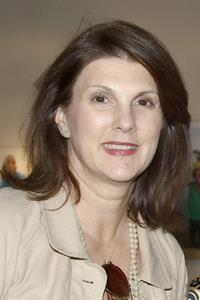 MDC alumna Alexandra Villoch was recently named the first female publisher of the Miami Herald Media Company.
Alexandra Villoch, who was recently named the first female publisher in the 110-year history of The Miami Herald Media Company, credits her education at Miami Dade College with setting her on the road to her noteworthy achievements.
"I had no clue about a career path," Villoch said of starting her education at MDC. "I have always envied those folks who from an early age have such a clearly defined vision of their future. That was not me! That's where Miami Dade College played such an important role in my development. I had the opportunity to sample so many classes."
Impressive Variety
Villoch said MDC's vast selection of courses allowed her to get a balanced education.
"I was not pigeonholed into a set track at MDC," she said. "To have success, you need to have balance. You need to know how to have an understanding of history and literature and throw in some appreciation for art and music as well as knowing how to write HTML code or how to balance your books."
By the time she graduated from MDC, Villoch realized that she loved business. She took that talent and worked for United Airlines as its general manager for Miami International Airport and the Caribbean.
In 2000, she joined The Miami Herald as national advertising director and later became the company's director of retail advertising and event marketing. In 2005, she was named senior vice president for advertising and marketing.
With all her success, Villoch hasn't forgotten her time at Miami Dade College.
Seeing the Numbers
"I found in the accounting classes I took at MDC that all of a sudden math had a purpose," she said. "I had always struggled with algebra and geometry – I couldn't visualize their applications.
"But then I took accounting and thought 'Wow. This I can visualize,' " she said. "I had an instinctive feel for income and statements and balance sheets, and the professors at Miami Dade College gave that to me."
— WV
More Making Their Mark Articles