---
Powerful Partnerships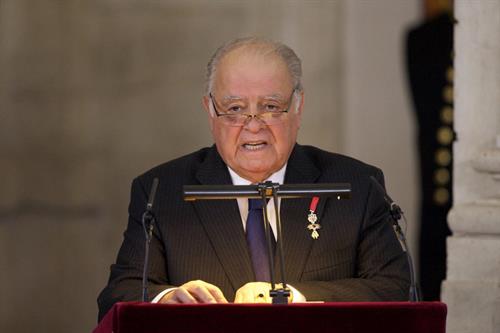 A Transformative Approach to Governing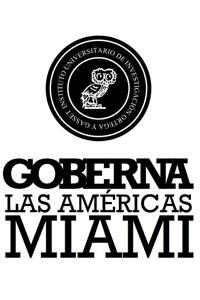 Goberna Las Américas-Miami at MDC is a school of government created in partnership with the renowned Ortega-Marañón Foundation from Spain.
Keeping with its mission to provide a truly international perspective to students and the community, Miami Dade College officially is launching Goberna Las Américas-Miami, a school of government created in partnership with the renowned Ortega-Marañón Foundation from Spain. This new collaboration will establish an education program in Spanish for government leaders from throughout Latin America and Hispanics living in the United States.
The inaugural event, titled "Encounter on Democracy and Citizenship," will take place Nov. 13-14 at MDC's Wolfson Campus in Downtown Miami and will be followed the next week by the beginning of two executive courses – one on migration and the other on citizen security. Among those expected to participate at the inaugural event are very high-ranking government officials from the U.S., Latin America and Spain. The king of Spain and U.S. President Barack Obama have also been invited. Timely topics to be discussed at the inaugural event will include economic prosperity, human rights, gender equality and public/private partnerships, among other important subjects.
Analyzing Policy Approaches
MDC and the Ortega-Marañon Foundation formed a partnership earlier this year to create a unique center of higher learning to benefit elected government officials along with business and civilian leaders from Latin America and the larger Hispanic community in the United States. Programs, which combine face-to-face courses and distance learning, aim to strengthen the design, management and implementation of policies by analyzing real cases and policy approaches from Latin America and the challenges to Hispanic-related issues in the U.S.  
The Ortega-Marañon Foundation is a cultural organization in Spain focused on the social sciences and humanities. It will contribute its vast network of cultural resources and educational services to the Goberna Las Américas-Miami school at the College. MDC, the higher education institution with the largest campus-based enrollment in the U.S. and which graduates the highest number of Hispanics, will contribute its proven teaching experience, its location and great influence and prestige as an institution known for promoting social development.
Renowned Leadership
The new School will also benefit from the expertise of Enrique V. Iglesias, the former Iberoamerican Cooperation secretary general, who will serve as an honorary collaborator and advisor in the endeavor. The primary goal of the first encounter is to facilitate the discussion of various common challenges as well as to promote consensus-building around the various visions of Latin American leadership and the U.S. Hispanic world. Goberna Las Américas-Miami at Miami Dade College will be fully operational in February and will offer a stimulating full slate of programs. 
For more information on courses and the school, contact Laia Aguiló at 305-237-3671 or visit www.mdc.edu/goberna/home.aspx.
More Powerful Partnerships Articles