---
Making Their Mark
Living Her Dream on the Stage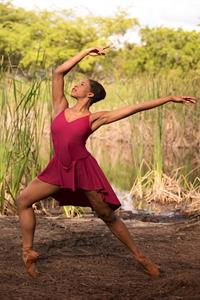 Former MDC student Annellyse Munroe is now a member of the renowned Ailey II, which is billed as "the youthful and gifted second company of Alvin Ailey American Dance Theater."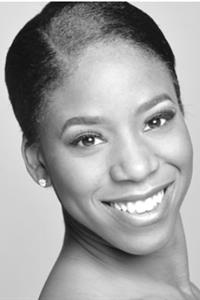 Annellyse Munroe
Former MDC student Annellyse Munroe started her dance career at the tender age of 5. After years of training that included a summer intensive at the American Ballet Theatre in New York City, Munroe had the opportunity to see an inspiring Alvin Ailey American Dance Theater performance when she was 13.
That solidified her passion for dance, and years later she sought out New World School of the Arts (NWSA) at MDC because of its philosophy that performance is the key to the total development of a dancer.
Foundation for Success
Munroe attended NWSA in high school and as an MDC student, where she got an associate degree. She thrived under the rigorous training.
"I had to learn to balance my academics and dance classes with rehearsals," she said. "That demanding schedule prepared me for the professional world."
And indeed she was ready when she got the opportunity to dance with the renowned Ailey II, which is billed as "the youthful and gifted second company of Alvin Ailey American Dance Theater." Munroe is currently in her first season there.
"The experience so far has truly been a dream come true," she said. "I'm being challenged, and growing every day as a person and dancer. I'm traveling the world and doing what I love, and that's all I ever wanted."
Lifetime Lessons
After years of training, and now having the ability to make dance her profession, Munroe has come full circle back to the lessons she learned at NWSA. She understands the importance of performance, especially those elements that go beyond the technical aspects of a dance.
"I love that no matter what role I'm dancing, I can add my own flavor to it and be me," she said. "I love to smile and make the audience feel what I'm feeling."
— NN
More Making Their Mark Articles