---
MDC News Bytes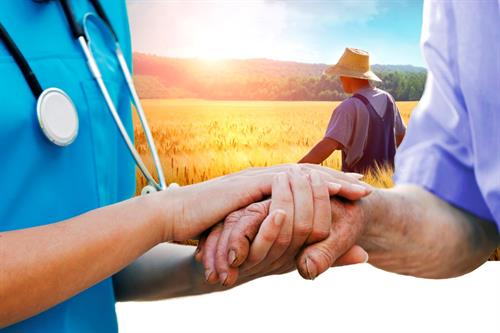 Improving Health of Migrant Workers
Miami Dade College physician assistant students, representing Project SEED (Serving Everyone, Embracing Diversity), recently partnered with the Farmworker Jobs and Education Program of Miami-Dade County and the Mexican American Council to offer the first community outreach initiative to the underserved migrant/seasonal farm working population. At Migrant Labor Camp in Homestead, students provided basic health screening services, which were free and open to the public.
The purpose of the student-driven project was to bring health information, general screening, awareness, prevention and education to the migrant population throughout the region. This includes providing facts about the health risks migrants face while handling pesticides at work, how to prevent exposing family members to dangerous chemicals, and the importance of proper dental hygiene and nutrition.
The students also offered eye exams and measured basic vital signs, including blood pressure, respiratory rate, pulse rate, temperature and cholesterol levels, along with blood glucose. 
The tests were done in an effort to identify the prevalence of hypertension, hyperlipidemia and diabetes. The fair also provided guidance from mentors to farm worker students who are interested in MDC's healthcare programs.
— NN
More MDC News Bytes Articles