---
MDC News Bytes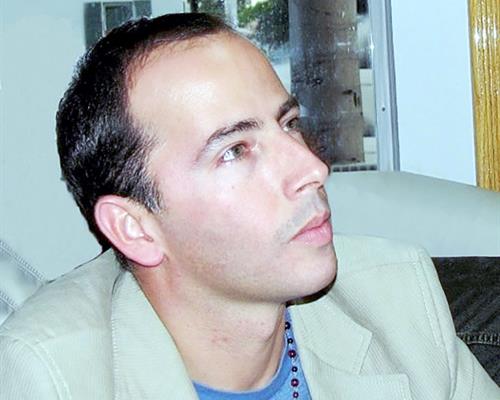 Paz Prize for Poetry Bestowed
The Center for Writing & Literature @ Miami Dade College and The National Poetry Series have announced the winner of the 2014 Paz Prize for Poetry: Nueve Monedas by Carlos Pintado from Miami Beach.
Pintado's work was selected by renowned Cuban American poet Richard Blanco, who praised the winner saying, "The urgency and presence in Pintado's poems feel as if the poet's very life depended on writing them. They are possessed by a unique, intangible quality that arrests the reader and commands attention. His work is intimate yet boundless, moving easily between form and free verse, prose and long poems, whether capturing the everyday streets of Miami Beach or leading us into the mythic and mystical worlds of his imagination."
Carlos Pintado is a Cuban-American writer, playwright and award-winning poet who immigrated to the U.S. in the early 1990s. His book Autorretrato en azul received the prestigious Sant Jordi's International Prize for Poetry, and his book El azar y los tesoros was one of the finalists for Spain's Adonais Prize in 2008. Pintado's work has been translated into numerous languages and turned into several musical pieces performed by renowned ensembles.
This year Blanco also awarded Honorable Mention to Lourdes Vázquez of Miami for her work Un enigma esas muñecas.
Named in honor of the late renowned Nobel Prize-winning poet Octavio Paz, this prestigious award recognizes a previously unpublished poetry book that is written in Spanish by a poet residing in the United States. As part of the prize, Pintado's book will be published in a bilingual edition by Akashic Press in the fall of 2015.
More MDC News Bytes Articles