---
Making Their Mark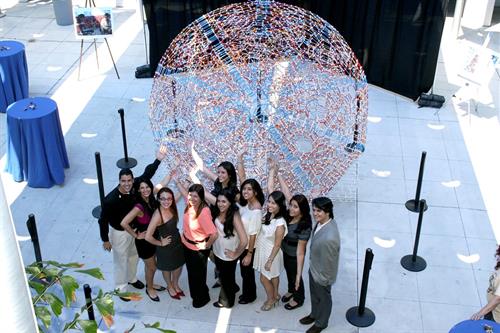 Continuing a Legacy of Excellence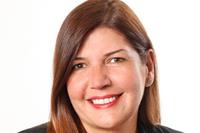 Dr. Rosany Alvarez
Further confirming Miami Dade College's status as one of Florida's top colleges, mathematics professor Dr. Rosany Alvarez has been named the 2014 Florida Professor of the Year by the Carnegie Foundation for the Advancement of Teaching. She is the fifth MDC professor to receive the prestigious award.
Administered by the Council for Advancement and Support of Education, the U.S. Professors of the Year program honors outstanding instructors who exemplify excellence in undergraduate teaching. With Alvarez's selection, MDC now tops the list among Florida colleges and universities, having received more of the awards than any other institution. In previous years, MDC professors Alberto Meza (2003), Dr. Ana Cruz (2005), Dr. Sandra Schultz (2009) and Elizabeth Nicoli-Suco (2010) earned the distinction.
Innovative Instruction
Already the recipient of numerous awards over the course of her 25 years at MDC, including a National Institute for Staff and Organizational Development (NISOD) Teaching and Leadership Excellence Award, Alvarez is known for successfully incorporating innovative techniques that make math make sense to students.
"My first goal in the classroom is to ensure that my students come to realize that the material we are about to explore is not as daunting as they may think or fear." Alvarez said.
Alvarez creates opportunities for students to interact with math and find success at every turn. She founded and runs the annual Exact Sciences Conference at MDC's InterAmerican Campus, which brings STEM professionals to the College to give students a chance to learn more about what kinds of jobs they can get with a STEM degree.
Committed to Students
Noting Alvarez's many contributions to MDC, InterAmerican Campus President Dr. Joanne Bashford said, "We are so very proud of Professor Rosany Alvarez. Her passion and talent for teaching are evident in the time she spends with students, the energy she puts into coordinating special activities that make math fun, and her enthusiasm for collaborating with colleagues to make students' learning experiences the best they can be."
As a faculty advisor, Alvarez also has been involved in the implementation of Pi Day and Math Awareness Month.
"My passion for teaching is not rooted solely in my love for mathematics," said Alvarez. "I am steadfastly devoted to helping students achieve their goals. I enjoy being a part of their journey toward success, which depends upon their own perceptions of their ability to learn. And as they learn, they also teach me to be a better professor."
— MR
More Making Their Mark Articles