---
Making Their Mark
A Guiding Light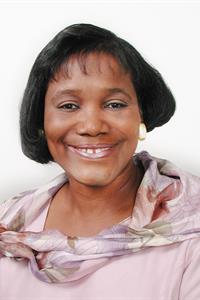 MDC Professor Renee T. Kilpatrick
Miami Dade College English Professor Renee T. Kilpatrick was recently honored for her contributions to the community with the 2014 President's Distinguished Service Award for Excellence presented by the Alliance for Aging.
In her 25 years at MDC's InterAmerican Campus, Kilpatrick has helped lead students to success through her many endeavors in and out of the classroom. She has been instrumental in organizing workshops for inner city youth with the aim of guiding and encouraging them to persist in college and complete their degrees. In the process, she has helped students search and apply for scholarships and also has conducted workshops in test preparation for prospective first-year students.
Recognizing that developmental education is a key stepping-stone to college success, Kilpatrick has designed a collegewide assessment tool that is currently being piloted by other developmental education professors.
"Professor Kilpatrick is a tireless advocate for her students and for the educational opportunity that MDC affords them," said InterAmerican Campus President Dr. Joanne Bashford. "She never gives up and goes the extra mile every day to help students reach their potential."
The Alliance for Aging is a nonprofit committed to improving the lives of older people by funding more than $30 million annually to local agencies.
— MR
More Making Their Mark Articles