---
Cultural Spotlight
Authors Share Stories of Courage and Survival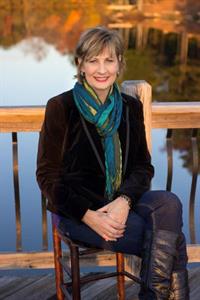 Carla McClafferty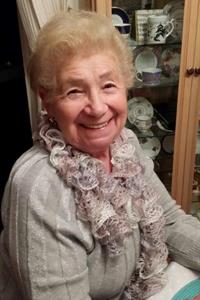 Leah Cik Roth
Working in collaboration with the Miami Beach Holocaust Memorial's Holocaust Education Week, Miami Dade College recently hosted two informative, deeply moving discussions at Homestead and Kendall campuses featuring a noted author and a Holocaust survivor. The talks were part of ongoing efforts to increase understanding in the community and at MDC, which is renowned for its Holocaust and Genocide Education Program based at Homestead Campus that reaches out into the community through various programs and projects.
At Homestead Campus, Leah Cik Roth discussed her forthcoming memoir, My Eyes Looking Back at Me, which examined her experiences in the Holocaust and after liberation. As an observant Jew, she struggled not only to survive the Holocaust and Auschwitz but also to keep her religious identity in the face of evil. Her story spans 90 years, moving from Europe to Israel and finally to Miami.
At Kendall Campus, Carla McClafferty, an author, freelance writer and speaker, discussed her book In Defiance of Hitler: The Secret Mission of Varion Fry, which highlights the life of Fry, an American journalist in Vichy, France, from 1940-41. He ran an underground network that saved up to 4,000 Jewish and anti-Nazi artists, intellectuals, writers and political dissidents. He did so not only in defiance of Hitler but also of the Vichy Regime and the U.S. State Department. He is one of only three Americans to receive Yad Vashem's Righteous Among the Nations honor, which the State of Israel awards to non-Jews who risked their lives during the Holocaust to save Jews from extermination by the Nazis.
The lectures, which were free and open to the public, helped improve understanding of the past with the aim of moving toward a future in which such atrocities never occur.
"These discussions are in keeping with our long-term commitment to the Holocaust Memorial to continue to remind our students and our community of these horrific events of 70 years ago," said MDC Humanities and Social Sciences Chair Randy Kaufman, who organized the events. "The students, faculty and community came away with an increased awareness of the awesome power of the state to do evil and of the courage individuals took to stand up to that evil for themselves and for strangers."
More Cultural Spotlight Articles