---
Features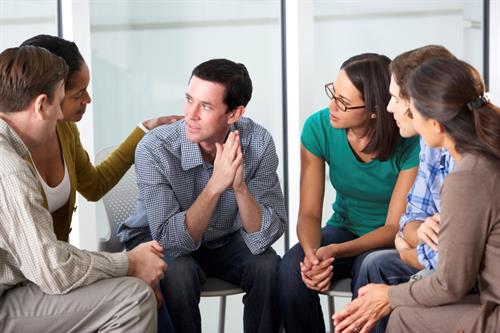 At the Forefront of Suicide Prevention
A two-day MDC training program on suicide awareness and prevention has exceeded its original goal for participation by 800 percent, with 158 attendees when only about 20 were anticipated. The training was a key component of a three-year Garrett Lee Smith Suicide Prevention Grant, funded by the Substance Abuse and Mental Health Services Administration (SAMHSA).
"I think the reason for the extraordinary participation is the recognition of the importance of the issue among faculty, students and administration," said Rita Tybor, program manager of SAMHSA's Suicide Prevention Grant at MDC.
Dr. Malou C. Harrison, president of MDC's North Campus, was one of the participants. "The Suicide Prevention Training Program was one of the best sessions that I have attended at the College. The information provided was useful for both professional and personal settings. I am very glad that we have the opportunity to attend this training at MDC."
The capstone of the grant initiative was the recent Best Practices in Suicide Prevention Conference, a joint project of MDC, Miami Children's Hospital, Switchboard of Miami and Miami-Dade County Public Schools.
In 2013, there were more than double the number of suicides as homicides in Florida, and suicide was the third-leading cause of death among those 15-24 years of age. Overcoming the stigma around suicide and discussing the issue is paramount for suicide prevention.
"One of the strongest protections against suicide is connecting with others. As a society, we need to talk about it," Tybor said.
Anonymous feedback from students who participated in the program indicated they benefited from talking about suicide openly and being made aware of resources available to help.
"One of the centerpieces of the training is learning to really listen, and if you feel someone is at risk, to ask directly if the person is thinking about suicide," Tybor said. "This brings it out in the open and can lead to a person in need getting help. Above and beyond all, we want to communicate that suicide is preventable."
If you or someone you know is at risk or would like to talk to someone about suicide prevention, there is someone who cares and is ready to listen to you.
Suicide Prevention Lifeline
1-800-273-TALK (8255)
suicidepreventionlifeline.org
The Switchboard of Miami
305-358-HELP (4357)
More Features Articles