---
MDC News Bytes
3+3=Student Success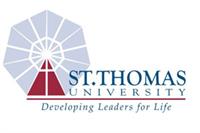 A partnership with St. Thomas University will allow MDC studentsto obtain a bachelor's and law degree in just six years.
MDC President Dr. Eduardo J. Padrón and Monsignor Franklyn Casale, president of St. Thomas University (STU), participated in a signing ceremony celebrating a 3+3 agreement between the institutions that allows students interested in legal careers to earn their bachelor's and law degrees in just six years.
Beginning this fall, qualified students would attend MDC for three years and then the remaining three years at STU. This agreement will result in significant savings for students who are faced with ever-increasing education costs. This academic program will provide the opportunity to MDC students to seamlessly complete MDC's undergraduate bachelor's degree in Supervision and Management or Public Safety Management and a St. Thomas juris doctor degree in six rather than seven years.
According to U.S. Census statistics published by the American Bar Association, members of racial and ethnic minority groups are substantially underrepresented among our nation's lawyers. MDC is the largest and most diverse college in the nation, and Princeton Review has ranked STU Law School in the top five for both best quality of life for law students and best environment for minority students.
A partnership of this sort has the greatest potential to advance students.  The collaboration not only allows credit transfer back and forth, but truly engages faculty, staff and students from both institutions around substantive issues such as curriculum and instructional philosophies.
More MDC News Bytes Articles