---
Academics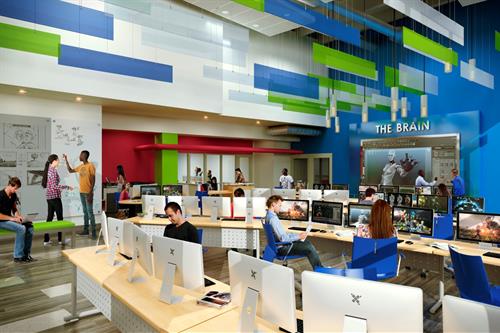 Fostering the Next Generation of Tech-Savvy Students
MDC's trailblazing Miami Animation & Gaming International Complex is offering two cutting-edge summer camps in animation and 3D gaming design for area high school students. It's one of Miami Dade College's many initiatives to cultivate interest in the dynamic, in-demand jobs of tomorrow and provide a well-trained workforce for emerging industries throughout the region.
Long a gateway to the Americas and a hub for international business, Miami has been quietly developing into the robust home of an emerging high-tech industry that is drawing the attention of major companies around the globe
The camps will help familiarize students with industry equipment and software and introduce them to basic industry skills. Students will also have the opportunity to complete a portfolio. Sessions are taught by syndicated cartoonist and illustrator Carlos Castellanos, the creator of the Baldo comic strip.
More Academics Articles