---
Features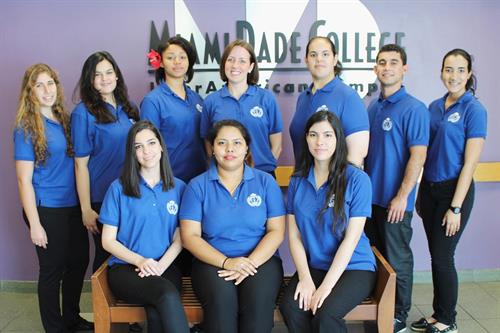 Ramping Up Literacy in the Region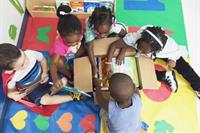 Children's literacy improved when they were coached by MDC students.
Not wanting to sit on the sidelines in the national debate on how to improve early childhood education, 10 MDC students decided to make it their mission to spread awareness about the importance of developing literacy in young children.
The reading advocates are members of the Student Leadership Academy (SLA) at InterAmerican Campus, and their fearless leader is Dr. Jessica Rodríguez, who teaches in the Early Childhood Department in MDC's School of Education.
Reaching Out on All Fronts
The students, who have various majors, worked together to have a major impact on the community, creating social media sites on Facebook, Twitter, Instagram and Weebly and also organizing a campus book drive and a book fair.
"They went above and beyond what was expected," Rodríguez said of the students, who collected donations totaling $1,524.
The money – as well as 243 children's books – were donated to the Linda Ray Intervention Center, which provides services for at-risk toddlers and infants. The center restocked its bookshelves and used the monetary donation to purchase literacy materials.
Rodríguez said her students posted daily early literacy tips for parents and all those interested who interact with young children.
They also celebrated Dr. Seuss' birthday with a party at InterAmerican Campus, participated in the Day of the Young Child at Homestead Campus and read to children at North Campus' Exploration Station Preschool Lab.
The Leader Within
As an added bonus, the MDC students improved their leadership skills and learned more about community engagement, organization and personal development.
Noting how much she personally had benefited from the project, SLA team member Yoseling Gómez said, "I think the most impactful thing we did was the fundraising because we saw how it could help at the Linda Ray Center. That was great motivation for all of us. But I also think that we knew that the best way to connect to people was through social media, and we got responses from as far away as Canada."
Gómez and team left behind an impressive legacy.
"They made an immediate impact," Rodríguez said. "And I think their impact will continue. People are still talking about this issue because of the work they did."
— WV
More Features Articles