---
Making Their Mark
The Man Behind the Music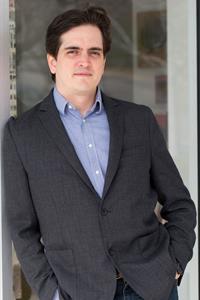 Carlos Izcaray
Award-winning and internationally known conductor Carlos Izcaray, who begins his new post this fall as music director at the Alabama Symphony Orchestra, is a proud graduate of New World School of the Arts (NWSA) at MDC.
"It was at NWSA that I stepped in front of an orchestra for the first time," said Izcaray, who came to the school as a freshman in 1995. "The faculty was of great caliber. I got to work with really fine teachers in a very personalized fashion."
Izcaray, who has conducted orchestras in numerous countries, including Germany, Italy, England, Ireland, Sweden, Switzerland, Portugal and Argentina, said he enjoyed the entire experience at NWSA, including the college writing courses he took.
Free to Focus on Studies
"The fact that we could regularly interact with students of other artistic disciplines was a huge plus," he said. "I was also offered a great scholarship that allowed me to get a college education without worrying too much."
Born in Caracas, Venezuela, Izcaray comes from a family of artists tracing back several generations. At age three, he was enrolled in Venezuela's public system of youth orchestras. Four years later, he began at the Emil Friedman Conservatory, a school that promotes music as the root and essence of education.
Surrounded by Great Mentors
As a teenager, he studied conducting with his father. And once he got to NWSA, he was mentored by several outstanding professors who helped him develop his natural talents.
"I'll never forget Dr. Karl Kramer, Frank Cooper, Layos Zeke, Emilio Colón, Richard Fleischman, Felicia Moye, Eduardo Diazmuñoz, Lisa Braden, Joy Davidson and all the members of the Miami String Quartet," Izcaray said of his time at NWSA. "They all helped me a great deal."
— WV
More Making Their Mark Articles