---
Making Their Mark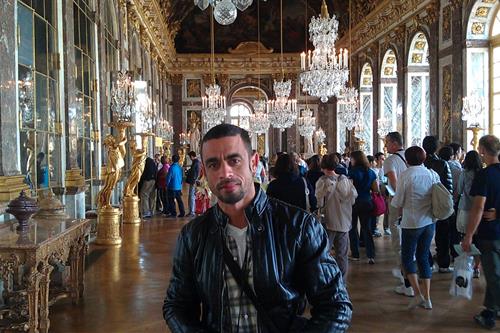 Building on Youthful Aspirations
Growing up in Puerto Rico, Professor José R. Vázquez would walk around San Juan utterly fascinated by the urban settings and history represented by the buildings throughout the city.
"I've been interested in art since I was a child, and through the years I became more interested in architecture because it seemed to encompass so many things," Vázquez said. "There were creative elements like painting and sculpture but also the functional side of providing shelter."
With such a deep appreciation for the history of his craft, it's no wonder  Vázquez recently was selected by the National Endowment for the Humanities (NEH) to travel to Granada, Spain, this summer to participate in a four-week program examining the country's engagement with its diverse cultural and religious history.
Vázquez was selected as an NEH Summer Scholar from a national applicant pool to attend one of the institutes supported by the National Endowment for the Humanities. He will participate in an intensive seminar titled "The Alhambra and Spain's Islamic Past." 
"It will provide me with the latest scholarship regarding Islamic culture and architecture that I will use in courses such as the History of Architecture and Interiors," Vázquez said.
"I'm the only architecture design professor among this group," the delighted professor added. "So it's an incredible honor to be representing Miami Dade College."
— NN
More Making Their Mark Articles