---
Powerful Partnerships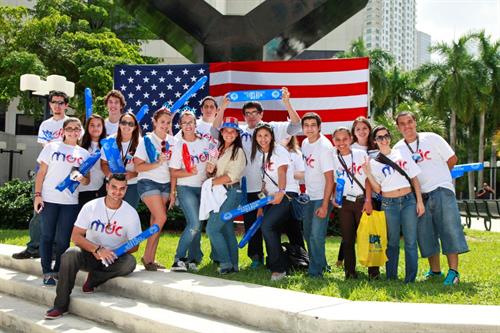 Vote of Confidence
Thanks to its partnership with TurboVote, a national initiative that makes it easier for students to vote, Miami Dade College continues to lead the effort to increase student-voter engagement. With 4,395 applications, MDC ranks No. 1 all-time nationally in the number of students signing up for TurboVote since its founding in 2011, surpassing Harvard's 3,063 applications, Columbia's 1,651 and Stanford's 864.   
For the next major election cycle in 2016, in addition to continuing with TurboVote, MDC will partner with the Andrew Goodman Foundation (AGF) to motivate students into taking action.
Founded in 1966, the AGF honors Andrew Goodman, a 20-year old college student who was murdered in Mississippi in 1964 while attempting to register African-Americans to vote.
Through its Vote Everywhere Ambassador program, AGF collaborates with select colleges and universities that share a commitment to promoting student civic and political engagement.
MDC students can have a multi-year internship with the AGF in which they'll learn how to mobilize others for participation in social action, both on campus and virtually.
"By collaborating with the AGF and continuing to promote TurboVote, we'll be able to keep the momentum going year-round through the 2016 election and beyond," said Joshua Young, director of MDC's Institute for Civic Engagement and Democracy. 
— NN
More Powerful Partnerships Articles