---
Cultural Spotlight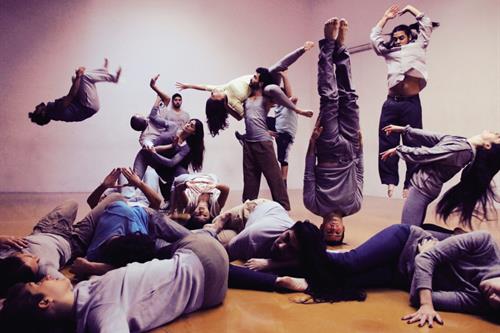 A Winning Combination
Earlier this fall, MDC Live Arts presented the U.S. debut of Combinado Argentino de Danza (CAD) at the Colony Theatre. The renegade collective of dancers, musicians, DJs and artists from Buenos Aires created a dynamic universe, where hip-hop, contemporary and Argentine folkloric dance intertwined and evolved in a constant state of conversation and transformation.
CAD's signature is the diversity of disciplines and styles that exist within it. Unlike other multidisciplinary dance companies that aim for a fusion of genres, CAD maintains and plays with the variety of independent expressions, seeking common logic or provocative interactions within a shared space.
Reflecting our contemporary, globally influenced and culturally expanding society, CAD presented a salad bowl versus a melting pot, and the results were striking. Hip-hop, contemporary and folkloric dancers, from conservatory and street alike, interplayed and were juxtaposed in grand compositions. Visual artists, videographers, lighting designers and the renowned DJ Villa Diamante helped construct the group's intriguing atmospheres.
MDC Live Arts Executive Director Kathryn García said, "I was floored by the group's creativity and high energy. Their pieces are so full of varied action, they are consistently exciting to watch."
CAD achieved creativity not just in choreography, but also in place. They regularly create work for a variety of formats, from big and small theater pieces to dance videos to site-specific works in nonconventional places. CAD'S Miami residency included pop-up performances throughout the geographically diverse MDC campuses and around town, including at the Wynwood Walls.
Combinado Argentino de Danza has performed extensively throughout Argentina, Spain, Brazil and South Africa, where their artistic residency culminated with presentations on the streets of Johannesburg and Soweto.
More Cultural Spotlight Articles