---
Cultural Spotlight
Stars on Stage Light Up the Night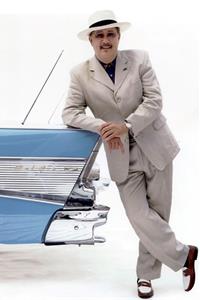 Paquito D'Rivera headlined Jazz Under the Stars at MDC's Kendall Campus this fall.
In what has become a signature event each year in the Miami jazz calendar, MDC Live Arts and Kendall Campus have brought clarinet and saxophone virtuoso Paquito D'Rivera to perform in the Jazz Under the Stars fall concert.

D'Rivera, an artist extraordinaire of the music world, is noted for the variety of his music as much as for his formidable chops. His discography includes plenty of straight-ahead jazz, and he was one of the  founding members of Dizzy Gillespie's United Nations Orchestra. His music is also deeply rooted in his Cuban origins, and he co-directed Irakere, the sensational genre-busting ensemble. D'Rivera has composed and performed classical music as well, directing the Orquesta Cubana de Música Moderna.

The annual Jazz Under the Stars event brings jazz luminaries to the MDC community and is an integral part of MDC Live Arts' mission to both provide world-class cultural programming and reflect the rich diversity of the Miami arts scene.

"The Jazz Under the Stars program enables us to strengthen relationships between artists, students and the community at large by bringing everyone together in a grand celebration of music, right on campus," said Kathryn Garcia, executive director of MDC Live Arts.

The show by 14-time Grammy award winner D'Rivera is just one of a bevy of exciting performances MDC Live Arts has on tap for the 2015-2016 season, including the Little Havana Social Club series, dance by Camille A. Brown and Teatro Cinema from Chile. Learn more and get tickets at mdclivearts.org.
More Cultural Spotlight Articles