---
Cultural Spotlight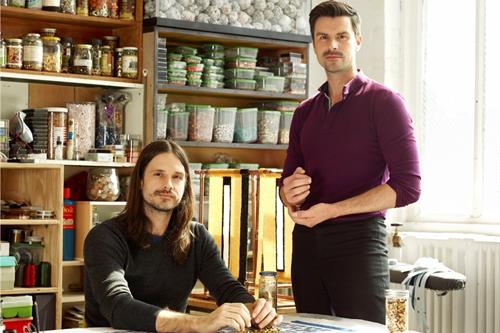 An Ideal Balance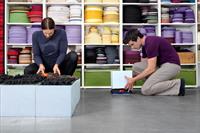 William and Steven Ladd
You can't choose your family, but fate worked wonders for Steven and William Ladd, the artist-brothers whose meticulous, imaginative collaborations in sculpture and installation art will grace the MDC Museum of Art + Design (MOA+D) for the opening of Art Basel Miami Beach and Design Miami.
Opening to the public Dec. 2, the Ladds' solo exhibition Mary Queen of the Universe explores the brothers' shared combined memories of their experience at the St. Louis, Missouri, Catholic grade school they attended. "It is a deeply personal show," said Steven of their work, which features towers, maquettes, books, drawings and prints they created over four years.
"We do such different things every day," Steven said. "We come together to discuss what we want to be making, but then we work on our own. It's an ideal balance."
Organized by the Parrish Art Museum in the Hamptons and curated by Terrie Sultan, the exhibition will remain on view through March 27, 2016. For more information, visit mdcmoad.org.
Preceding the Ladds' opening, on Nov. 30, MDC will host the Global Fine Arts Awards (GFAA) and Gala at the Freedom Tower. In perfect harmony with the College, the GFAA honors innovation in design, historical context, educational value and public appeal. See Page 27 for more on the GFAA.
Currently on view at MOA+D's Cuban Cultural Legacy Gallery is Childhood Memories from the Other Side of the Water, a visual autobiography by Eduardo del Valle, who depicts childhood memories of Cuba in a series of thought-provoking photographs. The exhibition remains on view through Aug. 28, 2016.
— MR
More Cultural Spotlight Articles