---
Making Their Mark
Writing Her Ticket to Success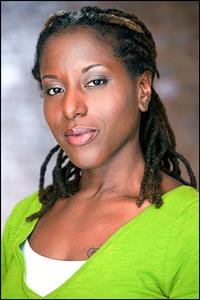 France-Luce Benson
Miami native France-Luce Benson discovered her passion for the arts early on in middle school, studying theater, music and drama.
By the time she reached high school, Benson was certain she had found her calling, so she entered New World School of the Arts at Miami Dade College where she took her very first playwriting class.
"NWSA gave me such a head start," Benson said. "The program is run like a professional conservatory, and you get to study with people who are actually working in the field. It really put me at a different level."
From there Benson built an impressive body of work, writing plays infused with familiar themes close to her heart, often with the city of Miami as a backdrop and characters of Haitian descent, like herself.
"I always like to celebrate and explore my culture through my art," Benson said. "I think it's so important to provide an image that challenges what the media puts out, which is an image that's often negative."
As she grew into a professional playwright, Benson joined The Dramatists Guild of America, an organization with a reputation for providing world-class opportunities for its members. Her outstanding work paid off recently when she became one of the lucky playwrights out of more than 150 applicants to receive a coveted 2015-16 Dramatists Guild Fellowship.
Benson is developing her talents during the nine-month fellowship in New York City by working with seasoned theater professionals, observing rehearsals for off-Broadway plays and developing a full-length play that will debut during the showcase capping off the fellowship.
"I was very pleasantly surprised and ecstatic to receive this fellowship," Benson said. "There are many esteemed playwrights who've received this award in the past, so I'm blessed to be in such good company." 
— NN
More Making Their Mark Articles