---
Powerful Partnerships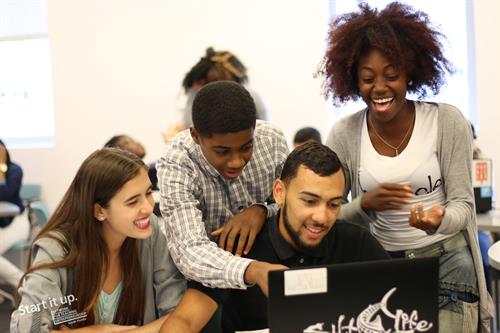 Ernst & Young, MDC Cultivate Next Entrepreneurs
MDC teamed with Ernst & Young and the Network for Teaching Entrepreneurship (NFTE) to unlock the entrepreneurial potential of high school seniors as part of EY Connect Day, Ernst & Young's annual day of giving.
Hundreds of students from local schools convened at Wolfson Campus to learn about the importance of attending college and opportunities available through MDC's Idea Center, a vibrant hub for innovation in the local community offering entrepreneurial education and 21st century skills training.
The students also got a taste of what it means to be an entrepreneur with a fun challenge in which volunteers helped them develop a unique, innovative product or service, and then create a basic marketing plan that would address a specific niche market.
More Powerful Partnerships Articles