---
Features
Nurturing Student Success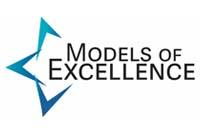 MDC was honored by University Business Magazine in its Winter 2015 Models of Excellence recognition program.
Miami Dade College recently was honored by University Business Magazine in its Winter 2015 Models of Excellence recognition program, which recognizes innovative approaches to encouraging and nurturing student success on campus.
Miami Dade College is one of a handful of colleges and universities nationwide that was honored by the program, which is sponsored by Higher One, a leading provider of financial services to college and university campuses across the United States.
"This is a nuanced program that scales at one of the largest colleges in the country, which is no easy feat," said University Business Senior Editor Tim Goral. "Miami Dade College demonstrates how individualized student attention works best when applied early and often."
MDC was recognized for rising to the challenge to expand its academic advising load of 165,000 students to include thousands of incoming high school graduates.
"There was some apprehension at first as to whether or not we were going to be able to pull this off at that scale," said Dr. Lenore Rodicio, MDC's provost for Academic and Student Affairs. "The key was to sequence implementation and allocate existing resources in a way that actually made advisement more manageable and efficient overall."
MDC utilizes a three-tiered model for first-time-in-college students entering directly from high school to reflect that circumstances and needs change over time.
"There's particular information that's pertinent at different points in time in their pathway here at the institution," Rodicio said.
Tier 1 has pre-college advisors helping high school students with the application process, financial aid applications, career exploration and selection of their academic program, followed by orientation sessions and a noncognitive assessment. In Tier 2, first-year advisors work with students until they have earned a quarter of their required credits. Mentors take over for Tier 3, which covers career choices, internship opportunities and workforce readiness skills.
By adding mentoring and coaching to more traditional academic advising, MDC places an often nontraditional collection of students in a better position to succeed.
"It's not just about putting the right sequences of courses on paper," Rodicio said. "We're trying to create some intentional touch-points along their career that are going to be critical for students to stay on track."
More Features Articles