---
Powerful Partnerships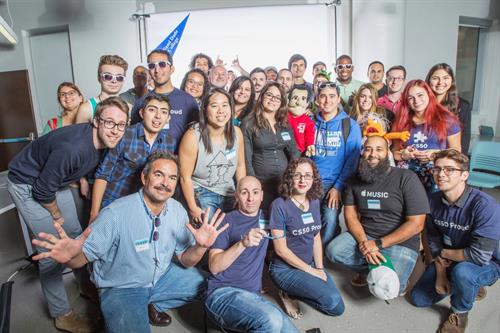 Showing They Can Hack It
More than 100 MDC students took part in the CS50 Hackathon led by Harvard Professor David J. Malan to test the skills and knowledge they've gained as part of an innovative computer science program at The Idea Center.
CS50x Miami is MDC's local cohort of the popular Harvard CS50 Hackathon course that gives students a strong foundation to pursue a career in computer programming.
As part of the Hackathon, students took part in workshops on multiple programming topics, such as Javascript, HTML, CSS and SQL, and used the event as a launching point for their final course projects. They received cutting-edge instruction and guidance from Malan and a team of 10 other staff members from Harvard.
"It's an intense course, but it leads to great opportunities," said CS50x Miami instructor Sari Kulthm.
Following the event, several students had an opportunity to accompany Kulthm to Harvard for a two-day hackathon event, where they worked alongside some of the brightest minds in higher education.
— AMS
More Powerful Partnerships Articles