---
Features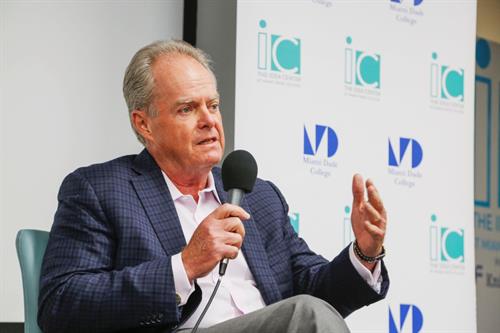 Pioneering Ideas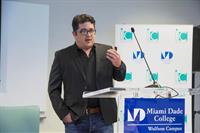 Roboticist and data scientist Daniel Rodríguez lectured at The Idea Center.
The Pioneers@MDC speaker series continued its reputation for bringing inspirational entrepreneurs and innovative thinkers to the College's Idea Center to help instill students with information and tools that can help them on their own pathway to success.
Most recently, Manny Medina, one of South Florida's most successful tech entrepreneurs, delivered a presentation on Miami as an emerging world-class tech ecosystem and motivated students to ask themselves how they can play a role in the city's modern growth.
Medina is the founder of the eMerge Americas expo and conference. This annual event showcases technologies and innovations that are disrupting industries and connects innovators from across Latin America, North America and Europe. In just two years, eMerge Americas has grown to attract more than 10,000 attendees from over 50 countries and many world-renowned speakers.
Medina's presentation was one of several dynamic Pioneers@MDC events this semester designed to help foster student aspirations and keep them abreast of the latest trends in multiple industries. Daniel Rodríguez, a roboticist, data scientist, and founder of Alive.ai, explored where technologies such as drones, robots and artificial intelligence are today and where they will take us.
— AMS
More Features Articles