---
Features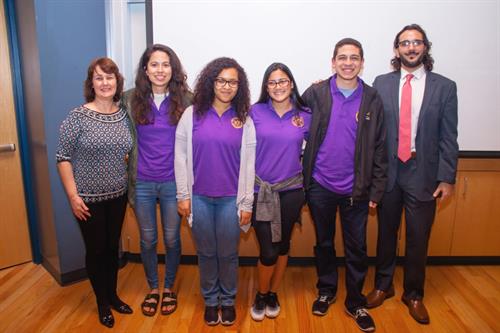 Removing the Stigma of Asking for Help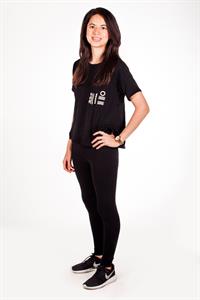 María Cruz overcame her shy nature to become vice president of MDC's NAMI chapter.
MDC's North Campus last year became the first college in South Florida to start a student chapter of the National Alliance on Mental Illness (NAMI).
This has been the perfect cause – both professionally and personally – for María Cruz, the organization's 19-year-old vice president. A sophomore studying psychology with a 3.96 GPA in MDC's Honors College, Cruz suffered from debilitating social anxiety as a child.
Overcoming an Early Teacher's Damaging Impact
"It started when my kindergarten teacher made fun of me for being too shy to ask to go to the bathroom," said Cruz, a Miami native. "That made my anxiety worse."
Lacking the confidence to talk about her issue, Cruz began analyzing it on her own.
"Over the years, as I dissected the roots of my anxiety, I started being happier," she said.
Ready for a Career Helping Others
Cruz now is on her way to a career in clinical psychology and research, and she has applied to Wake Forest University.
Studying the brain has always fascinated Cruz, who hopes to help remove the stigma of mental illness.
"We need to educate everyone about how common mental illness is and that coming forward doesn't have to be a huge deal," she said. "It can be treated just like a physical illness in terms of how society views it. If we can do that, we can create a more welcoming environment where people can feel comfortable getting help."
North Campus' NAMI chapter already has 53 members who meet twice a month under the direction of Dr. Ginny Peterson-Tennant, an MDC psychology professor.
The organization has hosted events on campus and in the community to raise awareness about symptoms of mental illness, where to get help and how the general public should react with compassion and understanding.
As for her own social anxiety, Cruz has made great progress.
"I've been able to battle through something that was so parasitic – I'm astonished I'm even able to talk about it," she said. "That's why I want to help others. I know how much of a drain this can be on a person."
— WV
More Features Articles