---
Making Their Mark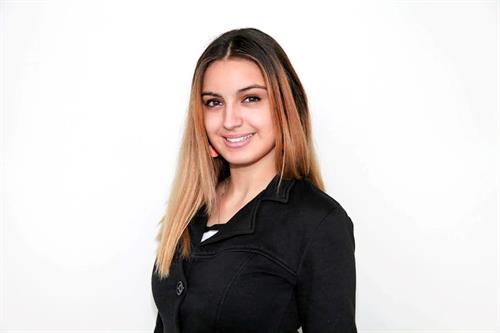 Committed to Helping Others
The Florida College System Activities Association named Homestead Campus student Karla Collazo as the January Student of the Month for her outstanding leadership skills, academic success and commitment to community service. Collazo follows in the strong tradition of civic engagement that has led many MDC students to receive this distinction in recent years.
Collazo, a 17-year-old freshman nursing major, is a member of the Dream Team, a service-oriented student organization founded by American Dream Scholarship winners in 2012 to give back to the community in appreciation of the opportunity the scholarship gave to so many students in their pursuit of a college education.
As a Dream Team member, she spearheaded a campuswide clothing drive to benefit a local homeless shelter. She organized a student committee to wash, sort and store all donated clothing before delivery to the shelter.
"Karla undertook the drive with sincere dedication and eagerness that I haven't seen from many first-year students," said Kevin Moore, an MDC academic support facilitator.
Collazo has also helped the Dream Team serve food to needy families with Farm Share and the Homestead Food Pantry, organize a Halloween Haunted House for kids of migrant farmworkers, and improve the environment with the Miami-Dade County Parks Department through the International Coastal Clean-up and Adopt-a-Tree campaigns.
More Making Their Mark Articles