---
Academics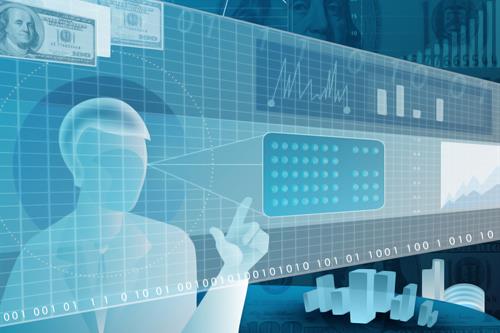 Stacking Up Credentials for Growing Success
It's hard to imagine a single college degree that can deliver economic advantages to just about everyone – jobseekers, employers and consumers – and contribute to the overall health of the economy. Well, it's real, and it's all starting at Miami Dade College this fall with the launch of the School of Engineering and Technology's new Data Science and Analytics program.
The three stackable credentials that compose the program offer instant and augmenting labor-market value to students as they continue their studies. The program begins with a College Credit Certificate in Business Intelligence, progresses to an Associate in Science in Business Intelligence and culminates in a Bachelor of Science in Data Analytics.
High Demand, High Pay
The demand for people who are able to deeply and meaningfully analyze raw data is high and ever growing, and average salaries are in the six fig-ures.
"Data science and analytics has been identified as a field where the shortfall in workforce will be in the hundreds of thousands," said Dr. Djuradj Babic, director of MDC's School of Engineering and Technology, citing a McKinsey & Co. report that forecast nearly 200,000 vacancies nationwide in the field by 2018. "The effect of this gap in related fields such as information technology and cyber-security will be threefold."
The effective leveraging of big data is a boon to any industry, but health care is especially impacted. "It is anticipated that the savings from the successful analysis of the enormous amount of data out there on patients would be astronomical," said Babic. "Instead of administering diagnostic tests on such a wide-scale, trial-and-error basis, historical data can provide insight for more effective diagnosis of certain conditions."
MDC at the Frontier
MDC is the first institution in the state of Florida to delve into data analytics at the undergraduate level. "As we researched nationwide, we found that degrees were only being offered at the graduate or post-graduate level," said Babic. "Our undergraduate pathway is a model that can be repli-cated and applied nationwide. Indeed, the response that we've received from other colleges and universities has been very positive."
Industry partners include NextEra Energy, Siemens Energy, the Business Higher Education Forum, Oracle and Accenture, and other local partners include Miami-Dade County, Nicklaus Children's Hospital and Miami-Dade County Public Schools.
— MR
More Academics Articles