---
Cultural Spotlight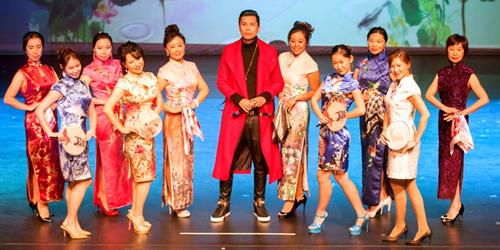 Chinese Pop Icon Captivates Audience
The Lehman Theatre at MDC's North Campus recently hosted an exciting concert featuring renowned Chinese pop singer A Zheng, who performed as part of the Campus' many celebrations of Asian Pacific American Heritage Month. In that show, sponsored by the Confucius Institute at MDC, A Zheng presented Chinese Silk, the largest, most exciting stage production of its kind in South Florida.
During the concert, A Zheng showcased several original songs, offering a peek into his new album also named Chinese Silk, jointly produced by the Confucius Institute and Hainan Tian Feng Media from China. A Zheng began performing at age 15. His 2007 album, I Am Just 18 Years Old, hit the top 10 in China's national TV network CCTV list of Music Programs of the Year.
In addition to A Zheng's show, the audience was also treated to Chinese folk dances, Chinese martial arts, Peking opera singing, instrumental music and other stage performances. The concert's variety of acts led participants on an inspiring contemporary journey reminiscent of the ancient Asian trade routes once known as the Silk Road.
The event was co-hosted by the Asian-American Advisory Board of Miami-Dade County, the Chinese Association of Science, Education and Culture of South Florida and Hainan Tian Feng Media.
— NN
More Cultural Spotlight Articles