---
Academics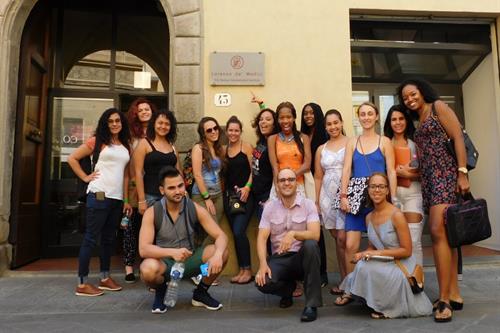 So Many Countries, So Little Time
After an abundance of positive feedback and a substantial increase in student demand, the Office of International Education at MDC recently announced 17 new faculty-led study abroad programs, nearly doubling from the nine offered in the previous academic year.
"We created strong relationships with faculty, chairs, deans and study abroad alumni who did a very important thing which is help spread the word about our programs," said MDC Director of Global Student Programs Carol Reyes. "We want every student to know that they can have a study abroad experience at MDC."
Globetrotting and Learning
Selected students in the Bachelor of Science in Nursing Program will embark on a study abroad trip to Haiti this fall. In the spring, students in other faculty-led programs will venture to Europe, Asia and South America as well as Central America and the Middle East, visiting France, Indonesia, Ecuador, Costa Rica and Jordan, to name a few of their destination countries.
Program durations range from one week to one month, and students are eligible for MDC credit. Areas of study run the gamut, including arts and humanities, mathematics and biology, and architecture and environmental science. While each program has a unique focus, all are open to students of any academic or career pathway.
Increased Recognition
"We have seen our study abroad numbers double over the last year, and these additional faculty-led programs mean there will be an even larger increase in the future," Reyes said. "This positions us nationally as one of the leading community colleges in terms of the number of students we send abroad."
Because of the diversity of locations and disciplines of its study abroad programs, MDC was recognized as the 2016 winner of the National Excellence in Diversity and Inclusion in International Education Award by Diversity Abroad.
— NN
More Academics Articles