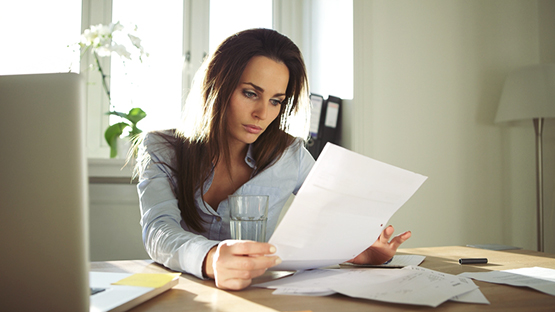 This degree is designed to help you think and act like an entrepreneur. Entrepreneurship is the perfect path for independent self-starters who can take a business from concept to operations. Imagine developing your personal passion into a profitable business, non-profit, or social venture. This degree will help you understand the context, concerns and laguage of enterepreneuriship and prepare you to make your entry into the marketplace with your own business.
You will learn how to recognize opportunities, convert those opportunities into economic engines, and combine digital and traditonal marketing tools to brand yourself, acquire customers and grow your business.
The program helps entrepreneurs to create the future by designing and building products, services, businesses, and social ventures. The program helps the entrepreneurs create jobs and provide a future for others.
Program Details
Students will learn to think critically, communicate well and act as both a member and the leader of a team. Classes are a combination of lecture and hands-on action, as you work with your peers to bring ideas to fruition. The curriculum will teach you to:
Recognize and analyze a business idea
Develop business plans
Combine traditional and digital marketing to reach customers
Create and grow a socially conscious organization
Build teams and move an organization forward
Career Prospects
Entrepreneurs make up a diverse sector of the economy. Most businesses in the state of Florida are small businesses accounting for 44% of private sector jobs. These types of businesses form the backbone of the U.S. economy, representing 98% of all U.S. businesses. A 2013 study showed Miami as a powerful economic engine with the highest rate of entrepreneurial activity in the country.
Eighty-six percent of U.S. millionaires are self-made, with 21% gaining their wealth from the sale of a business. Some students will emerge from the program to start their own firms. Others will be early-stage employees at someone else's start-up, or they may develop their business idea in their free time becoming "second job entrepreneurs." Some will be valued as top employees at large enterprises, based on the strength of their entreprenurial outlook and skills..
See Small Business Administration Data
A degree in Business Entrepreneurship will prepare you for employment in a number of areas such as:
Product and service development
Digital and social media marketing
User experience design
Start-up strategy and execution.
About the Associate in Science
The Associate in Science is designed to prepare students for immediate employment. Many of the course credits in these programs are transferable to a higher degree at four-year institutions.
Program Location