---
College Notebook
Changing Minds, One at a Time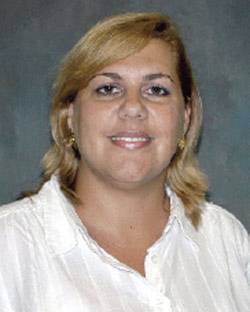 Tamara Millo learned through experience that an education changes a person's life. From Cuba in 1969 to The Honors College at Miami Dade College in 2008, Millo's story inspires students to follow their dreams, even if deferred.
Growing up amid the political turmoil in Havana, Millo wanted to make a difference through her career. In fact, the economic crisis surrounding her only served to instill a strong personal desire to understand and improve the world. "I aspired to change things in the world, and education was the most important thing in my life," Millo said.
She chose to study journalism because she "wanted to love her work" but left after the totalitarian education system led her to the discovery that she would only ever write what the government commanded. Later, she began work as a teaching assistant and was surprised by the satisfaction her new position afforded.
She described the awakening: "I realized that as a teacher, I could change minds and hearts. I discovered my true vocation."
Millo and her young family immigrated to the United States in 2003 to make a fresh start, built on freedom. While struggling to adapt to a new culture and a new country, she boldly decided to follow through on her youthful aspirations to get a professional degree and positively contribute to society.
While she admits that it has not been an easy road, she has met every challenge and excelled at MDC, starting in the English for Academic Purposes program and entering The Honors College Dual Language Program in 2007. She plans to teach using lessons gained from her own journey to stress the importance of education.
— Katherine Adjemian
More College Notebook Articles