---
College Notebook
The Courage to Start Fresh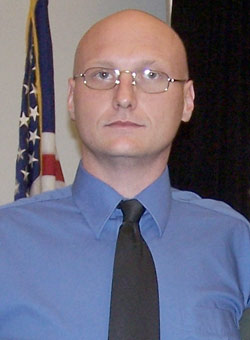 For Michael L. Johnson, who was in the final stages of alcoholism and homelessness, enrolling in Miami Dade College was a first in many steps he took toward a better life.
This year, he will graduate top of his class with a 3.95 GPA and an associate degree in mathematics. Though he is not a student in The Honors College, Johnson graduates with honors from Homestead Campus.
Johnson, now 30, had an epiphany two years ago at a detoxification clinic in Jackson Hospital. He found help in New Hope CORPS, a rehabilitation center located in Homestead, where he still lives and manages the after care program.
When he entered MDC's Homestead Campus, Johnson set a goal to earn nothing less than an "A" in every course he took.
"It was a challenge," Johnson said. "My main goal was making an impact on my way through and representing myself in a true sense."
Today, Johnson is president of Phi Beta Kappa undergraduate honor society, a member of Pi Mu Epsilon mathematics honor society and was named to the All-Florida Academic Team. He also enjoys public speaking, sharing his experience at schools and rehabilitation centers across the county.
Johnson aspires to obtaining a doctorate in psychology. He has applied to Harvard, Tulane, the University of South Florida, New York University and Cornerstone University, a Christian school in Grand Rapids, Mich.
"As long as God is there, I can do it," he said.
— Sue Arrowsmith
More College Notebook Articles