---
Cultural Spotlight
Cultura del Lobo presents Branford Marsalis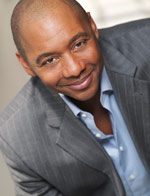 Branford Marsalis
To the great delight of local jazz aficionados, a member of the musically blessed Marsalis family will be performing in Miami next month. Branford Marsalis – son of Ellis and brother to Wynton – will be at the Gusman Center for the Performing Arts on Saturday, April 4. The event will serve as the season finale to MDC's Cultura del Lobo Performance Series.
Hosted by the College's Department of Cultural Affairs, the Cultura del Lobo Performance Series has been bringing engaging performers to South Florida for almost 20 years. The Series continues to straddle the line between tradition and innovation and features performers who challenge what we understand about other cultures, through art.
Branford Marsalis fits squarely within those parameters. He has successfully expanded his personal repertoire beyond his New Orleans jazz roots to include influences from hip-hop to chamber music. Known for his inventive spirit and broad musical scope, this three-time Grammy-winning saxophonist is equally at home on the stages of the world's greatest jazz clubs and classical halls.
In almost 10 years together, Marsalis' group – featuring Jeff "Tain" Watts, Eric Revis and Joey Calderazzo – has developed an uncanny musical rapport, evolving into one of the most adventurous groups in hard-core jazz. The Chicago Sun Times called the group, "one of the most impressive working today."
Marsalis has a stellar résumé and has worked with a wide range of musicians in many genres from top jazz composers like Herbie Hancock and Art Blakey to pop artists like Sting and jam bands like the Grateful Dead. Marsalis also continues to exercise and expand his skills as an instrumentalist, a composer and the head of the music label, Marsalis Music. Founded in 2002, Marsalis Music has allowed him to produce both his own projects and those of the jazz world's most promising new and established artists.
"Branford has not performed in our community in a few years," said Gregory Jackson, artistic director of the Series. "It's always a treat to hear him play."
— Katherine Joss
More Cultural Spotlight Articles