---
Alumni News
New leadership on Foundation board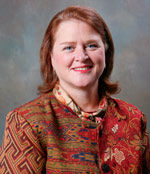 Dr. Penny S. Schaffer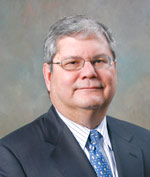 Miguel G Farra
Dr. Penny S. Shaffer was appointed chair of the board of directors of the Miami Dade College Foundation. Formerly the vice chair, Shaffer took over the position from Sheldon T. Anderson, who will remain on the board.
"We were so fortunate when she accepted the invitation to become our chair," said Glenn Kaufhold, executive director of the Foundation.
Shaffer is the South Florida market president for BlueCross and BlueShield of Florida and is responsible for business operations in eight counties.
Throughout her career, Shaffer has held leadership positions with various charitable and professional affiliations. She is currently a board member in several organizations, including The Commonwealth Institute, The Greater Miami Chamber of Commerce, The United Way of Miami-Dade, The Beacon Council, The American Red Cross of Greater Miami and the Keys, and the Miami Children's Museum, among others.
She earned a doctorate in international business administration from Kennedy-Western University. She also has a bachelor's in political science and an MBA.
Alumnus Miguel G. Farra will serve as vice chair. He formerly acted as the board's treasurer. With nearly three decades of experience, Farra leads the tax department at Morrison, Brown, Argiz & Farra, LLP, where he oversees the firm's team of domestic and international tax professionals.
A 1973 graduate of MDC, Farra holds a law degree and a bachelor's degree in business administration from the University of Miami. He is a member of the American Institute of Certified Public Accountants and the American Bar Association, and was inducted into the MDC Hall of Fame on April 16.
The Foundation plays an essential role in the growth of the College and its service to the community through its three primary objectives: to build a permanent endowment to support the College; to maintain MDC's "open-door" policy that ensures no student is denied access for financial reasons; and to develop broad-based constituent support at the local, state, national and international level.
"The goals for the board are to continue nurturing a spirit of philanthropy in the community and managing gifts and our endowment intelligently and responsibly," Kaufhold said. "Today's economic climate brings a heightened sense of urgency to our work."
— Katherine Joss
More Alumni News Articles