---
Features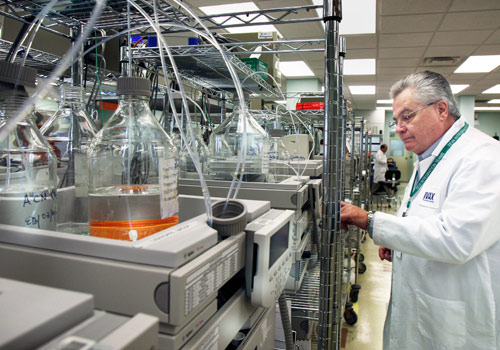 MDC a leader in workforce training
The Beacon Council's 1996 "One Community One Goal" initiative sought to create a synergistic relationship between public and private institutions while addressing key workforce needs in traditional industries as well as in emerging industries like biotechnology and entertainment.
MDC responded with academic programs that directly serve South Florida and the rest of the nation. The most obvious, of course, have been the College's health sciences, nursing and teacher education programs, which have long been part of MDC's degree offerings.
But additional curricula emerged – programs that couple MDC's pedagogical expertise with cutting-edge industry advances.
Here are three examples:
The College's Biosciences Job Growth Initiative was awarded a $1 million grant from the U.S. Department of Labor to train hundreds of workers in the pharmaceutical manufacturing industry. The program trained more than 500 employees at Teva Pharmaceuticals in Miami.
The College's Emerging Technologies Center of the Americas (ETCOTA) provides skill-based training and educational opportunities needed to succeed in this new, high-tech economy.
In more recent news, the College announced a partnership between it's Medical Center Campus and the Miami Rescue Mission. The arrangement gives students in the physician assistant, nursing and other health science programs opportunities to gain clinical experience while providing many in the community with invaluable medical services.
More Features Articles