---
Features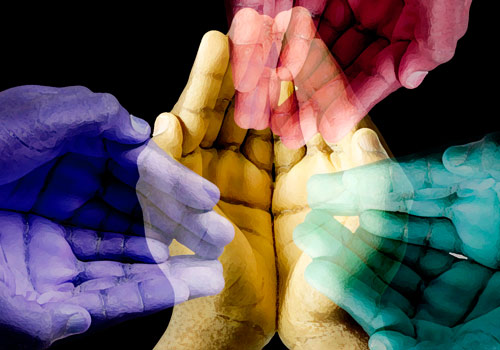 Scholarship recipient 'pays it forward'
MDC Professor Emeritus Roslyn "Roz" Reich and alumna María Alvarado-Walters are living examples of how generosity can change the lives of others forever.
Reich taught in the office systems technology department at North Campus for 30 years before retiring in 1997. When her father died in 1993, she and her family set up the Joseph Kavenoff Scholarship for students in her department.
"We wanted to commemorate the memory of my father because he was a born teacher," Reich said. "He had been a professor at the University of Miami. We thought it appropriate to keep his memory alive in the field of education."
Little did Reich and her family know to what that scholarship would lead. Alvarado-Walters received a Kavenoff Scholarship and it turned her life around.
In 1999, while working as a retail manager, she was seriously injured in an attempted robbery. As a result of her injuries, she was no longer able to work as a store manager. She was in a wheelchair, going to physical therapy three days a week and very depressed.
A friend suggested that she take a computer class at MDC to lift her spirits. So Alvarado-Walters signed up for Introduction to Computers. The next semester she took another class, where she met professors Mary Rowe and Barbara Martin. 
"Ms. Rowe and Ms. Martin helped me choose a career in Office Systems Technology and gave me wonderful encouragement while teaching me the skills I would need to get a job later," Alvarado-Walters said. "When I told them that I was having financial problems, they suggested I apply for the Joseph Kavenoff Scholarship. I was awarded the scholarship, which enabled me to complete my degree."
Alvarado-Walters went on to earn her bachelor's degree at St. Thomas University. But she never forgot how receiving the scholarship kept her in school and allowed her to move forward.
"I promised Ms. Rowe and Ms. Martin that one day I too would start a scholarship to help students achieve their goals," Alvarado-Walters said.
Four years after receiving her degree, Alvarado-Walters received some money and established the María Alvarado-Walters Office Systems Technology Scholarship. It assists the adult learner who is studying in the area of office systems technology and who needs help to continue or complete the program.
"My desire was to give back to the College and the department that gave me so much," Alvarado-Walters explained. "It also was my desire to honor the wonderful faculty who helped to inspire and encourage me at a time when I needed it the most."
— Barbara Bickel
More Features Articles