---
Features
Aguirre Ferré continues as MDC board chair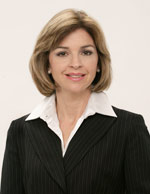 Helen Aguirre Ferré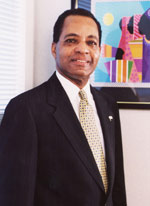 Peter Roulhac
Leadership of Miami Dade College's District Board of Trustees remained unchanged as members of the board voted unanimously to retain Helen Aguirre Ferré as chair and Peter Roulhac as vice chair.
The board vote came soon after Florida Gov. Charlie Crist reappointed Ferré and Trustees Armando Bucelo Jr. and Marielena Villamil.
Ferré, Roulhac, Bucelo and Villamil serve alongside Trustees Mikki Canton, Benjamín León III and Robert H. Fernández. Members of the board are appointed by the governor and serve four-year terms.
Working closely with College President Dr. Eduardo J. Padrón, the board, under Ferré's leadership, has successfully navigated through one of the nation's worst economic slumps. Though the College, like many other institutions of higher education, was forced to limit course offerings and eliminate 111 full-time positions, it continues to serve more students than any other institution of higher education in the country.
Additionally, MDC remains the best value in higher education in the state. Its more than 60 articulation agreements with higher education institutions throughout the state and country provide students who earn the Associate in Arts degree opportunities for seamless transfer into four-year programs.
The College's baccalaureate degrees also serve an important workforce function, providing nurses, teachers and public safety officials a route to quality upper-division education in those fields.
In a first for a community college in Florida, MDC recently announced an agreement with St. Thomas University that would allow MDC graduates who receive the Bachelor of Applied Science with a major in public safety management to transfer directly into a master's degree program at St. Thomas University.

— Gariot P. Louima
More Features Articles