---
Alumni News
A champion for children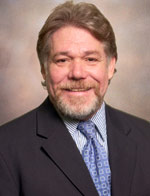 Modesto Abety
A group of leaders in education and public service gathered at Miami Dade College recently for a meeting with the director of the White House's Initiative on Educational Excellence for Hispanic Americans.
Among the invited guests was Modesto E. Abety, an MDC alumnus who is best known for his advocacy on behalf of children and families in South Florida.
His presence at this important gathering signaled two things: First, colleges, school districts and early childhood educators must work together to increase success and retention rates among Hispanic students. Second, Abety's opinion on the matter is invaluable.
Abety has dedicated more than three decades to public service and the agency he now leads, The Children's Trust, administering what is arguably the region's most successful regimen of programs for children and families.
The Children's Trust is a special taxing district formed to improve the lives of all children and families in Miami-Dade by making strategic investments in their future. Voters created the district following a successful ballot initiative that Abety worked hard to pass as the campaign's field operations manager.
Abety and The Children's Trust staff manage the agency's comprehensive needs assessment and funding process, which results in a $140 million annual investment in child and family, early intervention and prevention services. Under Abety's leadership, The Trust has become a recognized leader in planning, advocating and funding high-quality services statewide.
Abety has had a varied career in public service. He was executive assistant to the director of the county's Community Action Agency and Head Start Program; director of social services for the County's Public Housing Authority; special project's officer on Community Development, Housing and Homelessness at the U.S. Conference of Mayors; and a community organizer and social worker with a variety of organizations serving the poor, aged and distressed families.
After completing his associate degree at Miami Dade College in 1971, Abety earned bachelor's in sociology at Florida State University and a master's in public administration at Bernard M. Baruch College/City University of New York.
He currently serves on the following boards: The Juvenile Justice Board, The Policy Group for Florida's Children and Families and serves as chair of The Florida Children's Services Councils.
He is the recipient of numerous honors, including induction into the MDC Alumni Hall of Fame in 2005.
— Gariot P. Louima
More Alumni News Articles