---
Academics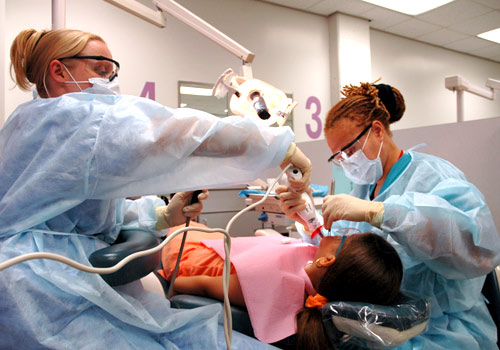 MDC students brighten smiles
Miami Dade College student chapter of the American Dental Hygienists' Association (ADHA) has been honored after conducting dental screenings and seminars for more than 7,200 elementary-school children from low-income and uninsured families.
Working in partnership with the Miami Beach Children's Oral Health Initiative, nearly 3,000 cavities were detected as a result of the students' assessments.
In recognition of their efforts, the MDC chapter has been given the American Dental Hygienists' Association's top prize — the 2010 Student Member Community Service award, which was presented at ADHA's annual plenary session in Las Vegas.
The award recognizes outstanding student-member community service that brings oral-health education and assistance to those in need.
MDC is one of only three student chapters in the United States honored for exemplary community service. MDC's project was critiqued on its participation level, the time involved, its target population and the final outcome.
— WV
More Academics Articles